At PM Title we give our clients peace of mind throughout the closing process.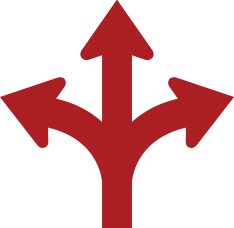 Whether you are a Lender, Buyer, a Seller or a Real Estate Agent we believe that your time is important and finite.
We communicate weekly with the lenders, agents, buyers and sellers so that all parties are on the same page. We also provide frequent updates to the agents so they can focus on working with their clients and building their business. The less time an agent has to spend micro-managing transactions the more time he or she can dedicate to listing and selling properties. We go above and beyond to ensure that we over-communicate to all parties (if that's even such a thing – we believe this should be the norm). This eliminates many questions and misunderstandings that often arise during the closing process.
Our proactive approach streamlines communication and this is a difference you can feel.
We allow our clients to choose the location of the closing, whether it be at your home, one of convenient office locations, your office or place of employment, a Real Estate Agent's office or any other location that is convenient. We also allow our clients to schedule the time of their closing. It is not our place to force you, our customer, to take off work, miss an important meeting, a child's program or athletic event, a family function or miss any other obligation.
At PM Title, our customers schedule their closing – no exceptions. This is our promise. You tell us when and where you want to close and we'll be there!